Let's Get Started
Published by NannetteD on 19th Jul 2016
3 Easy Steps to Create Custom Fabric!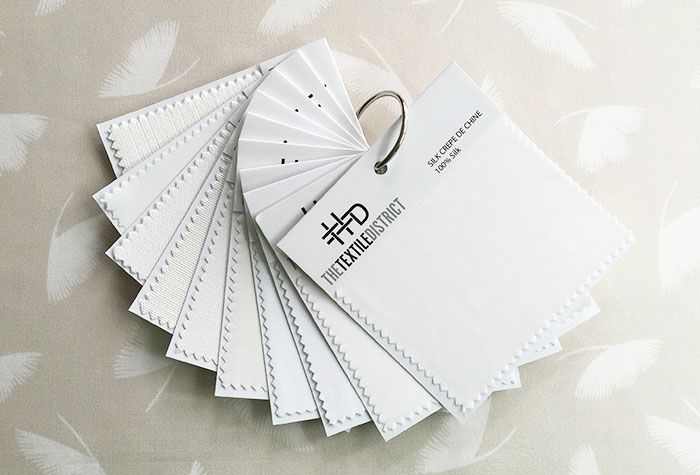 Whether you have been sewing for years or you are just starting out, The Textile District is one of the most innovative and unusual resources for fabric by the yard!
How to Print Fabric and Swatches:
1) Choose a design and color way
2) Select the ground fabric
3) Print the quantities you need.
Note: you can view the fabric details when you select each base fabric from the drop down menu on every design page in our catalog.
EXPERIENCE THE QUALITY
If you are uncertain which ground fabric to choose, you see and feel the quality and softness of The Textile District's fabrics by ordering these handy design tools!
Ground Fabric Swatch Kit
Each swatch kit includes a 5" x 5" unprinted (white) sample of each ground fabric we currently carry.
Custom Printed Fabric Samples
The best way to make sure a design and color way fit for your needs is to test them out in the environment where they will be seen and used. You have the option to order one yard at a time, or a printed 12" x 12" swatch, on any base fabric you choose for every design in our catalog.
Light reflects differently when bouncing off textured and smooth surfaces, and there will be slight variations when printing on natural fibers versus man-made fibers. All of these variables, in addition to lighting where the item will be seen, will affect how colors are perceived. Especially for large projects, we recommend printed samples as a guide to help coordinate the overall look you wish to achieve.
Color Swatch Library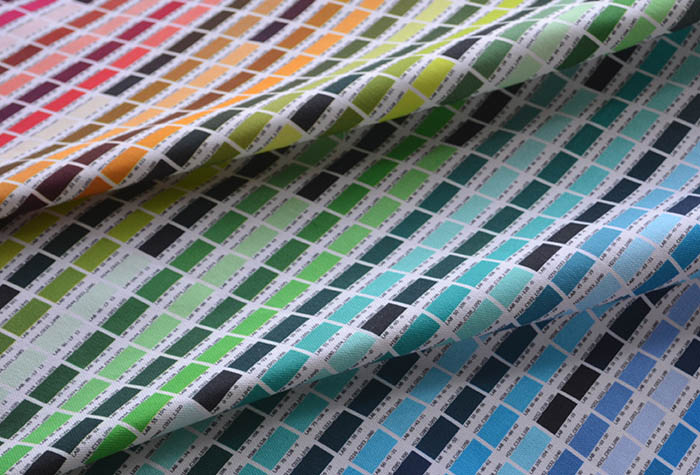 Our printed color swatch library is a reference tool to help guide color selection.
We will be expanding our base fabric selection, and our design collection is constantly growing, so if you don't see something you want, please drop us a note through our Contact Us page.
Designer Program
If you are a designer and wish to inquire about offering your designs on The Textile District, please visit our Designer Profile Page for information.
Welcome to The Textile District!
Let's get started!