The Textile District is an online fabric retailer and digital fabric printer based in Charlotte, North Carolina. Founded in 2012, we serve the custom fabric printing needs of professional designers, bridal wear and custom clothiers, small batch manufacturers, upholstery and furniture restoration professionals, and do-it-yourself sewing, interior design and hobby enthusiasts. We offer an array of beautiful designs, gorgeous base fabrics, and the helpful tools and assistance you need to create a wardrobe and home filled with your personal style! Our on-demand custom fabric printing and "evergreen" design catalog are the winning combination that makes The Textile District a go-to destination for professional makers and beginners alike!
Let's Get Started!
---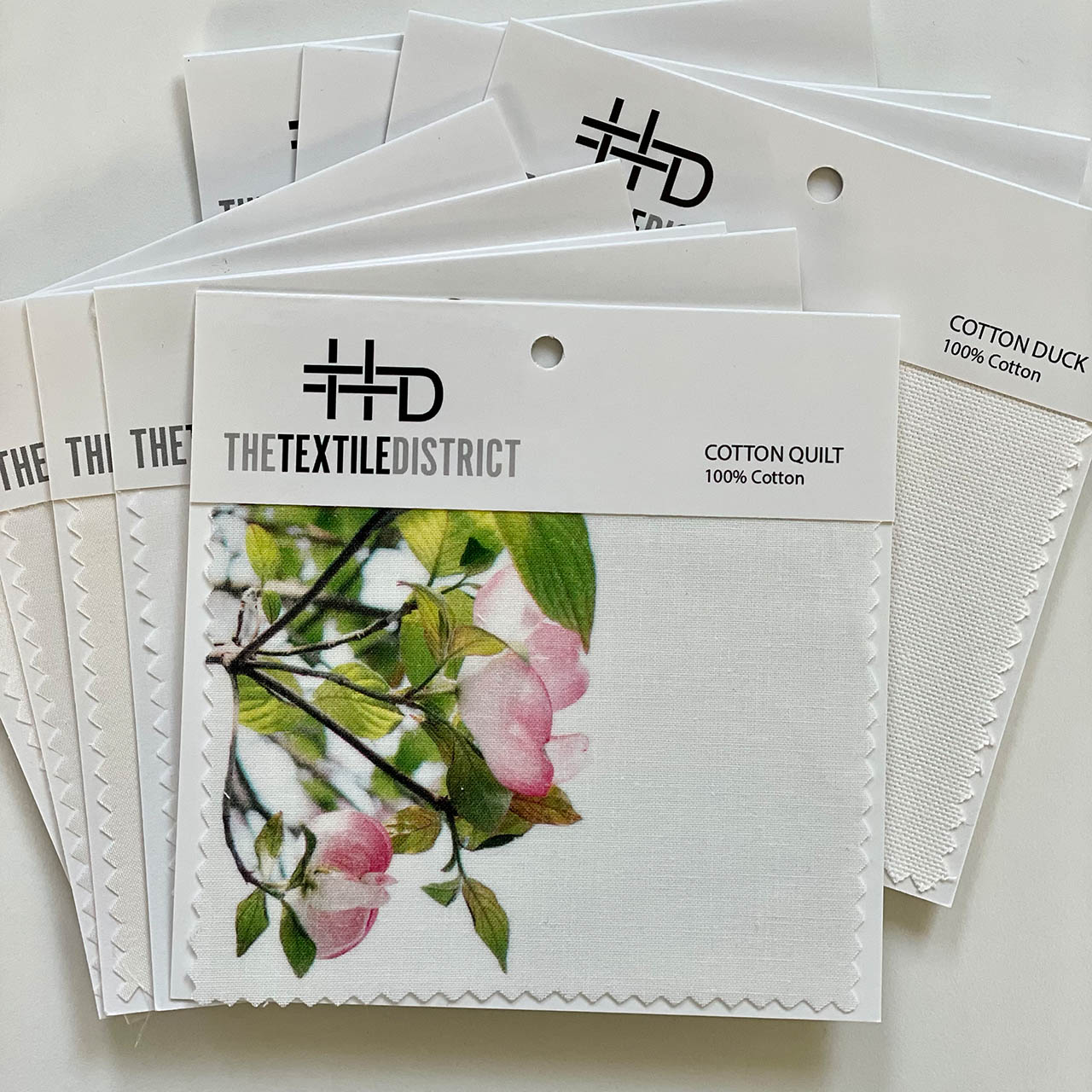 View Our Base Fabric Options
This handy ground fabric guide provides photos, fabric details, pricing, and printing specifications to help you pick the most suitable fabric for your project at hand. >> View Details
With the diversity of ground fabrics we offer, you can pick any design (ours or yours) and print it on the base fabric most suitable for the project at hand, including style, intended use, even the climate and time of year... as far in advance as you want! You can even create coordinating outfits and accessories for an entire event. We make fabric shopping fun, freeing you to use your imagination to create something that is special and unique to you.
---
Designer Profiles
The Textile District is beyond thrilled to work with the many talented artists, illustrators, painters and photographers across the United States and beyond! We hope you enjoy learning more about each artist and shopping their beautiful fabric collections! >> Meet the Artists
---
Frequently Asked Questions (FAQs)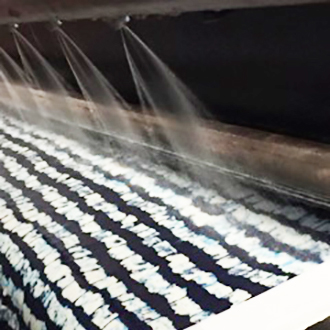 Find quick answers to commonly asked questions about The Textile District and the services we offer. If you have a question that you can't find an answer to, please send us a note or give us a call. >> Read Our FAQs
---
Our Process
Whether you are a do-it-yourself sewing or home decor enthusiast or small batch manufacturer, professional designer or custom clothier, let The Textile District be your go-to resource for all your fabric by the yard needs!
Watch our quick video to see how The Textile District custom prints fabric on demand: