The Textile District's winning combination of custom on demand fabric printing and "evergreen" design collection makes The Textile District the go-to destination for avid sewers and beginners alike. You choose the designs, colors and ground fabrics you want, and we print the quantity you need. As a final touch, every yard then passes through a state-of-the-art finishing process that produces a beautiful, soft and colorfast fabric that is ready to sew and enjoy.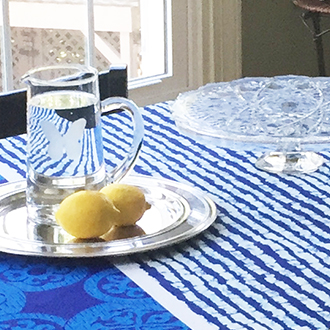 "Evergreen" Design Collection
Designs collection is constantly growing.
The Textile District's digital print-on-demand process allows unparalleled flexibility so that you can print the designs and colors you love, on the fabrics you choose in the quantities you need, however often you want. Imagine: bridal parties are no longer limited to solid fabrics. And, with the diversity of base fabrics available to print on, you can choose any design and print it on a base fabric that is suitable for the climate and time of year... as far in advance as you want. You can even create coordinating accessories for the entire event. On-demand printing allows you to use your imagination, and truly create something that is special and unique to you. Your outfit. Your home. Your special event.
At The Textile District, we are constantly monitoring trends and colors to ensure we bring a fresh new twist to popular favorites, as well as bring new prints and inspiration to the fashion and home textile consumer. We hope you enjoy!
Digital Printing vs. Traditional Methods
How fabric printing methods differ
Rotary printing and screen printing are the common methods used by fabric manufacturers who print high volume orders. Neither process is as flexible as digital printing nor as eco-friendly, but once a design is approved, the colorways determined, the printing screens manufactured and tested, and the machines are cut loose to print, these processes can churn out thousands of yards of a single pattern and colorway in a short period of time. That's where the economies of scale come in that allow these fabrics to be sold for a much lower price per yard.
The challenge with these "mass production" methods is having to invest in thousands of yards of each colorway, which makes re-ordering a few yards unfeasible from a cost and logistics perspective. For the customer, once the inventory sells out, you may never see more. And even if you do, it won't be soon and the color accuracy between one dye lot and the next will be inconsistent. At The Textile District, our digital printing process makes sure every design is calibrated and printed on demand in any quantity you need, on the fabrics you want every time.
Watch our quick video to see how The Textile District prints our fabrics on demand: