How to Successfully Print Your Own Fabric Designs
Welcome to The Textile District's Design Guide for Custom Fabric Printing! We're confident that you'll fall in love with the results, but let's dive into the details of how your unique vision will come to life.
First of all, The Textile District is not your typical digital fabric printer! We custom print all of our fabrics using fiber reactive dyes which offers a nearly infinite color palette to choose from, which, when coupled with our high-resolution digital printing process you can achieve near photorealistic results!
The most important thing to keep in mind is that all of our base fabrics are white.
If you wish to print a motif on colored fabric, you will need to add a background color to your design. When the image is tiled to fill the fabric, the fabric will become the color of the background you defined in your print file.
In this handy tutorial, our goal is to bring your vision to life, and our cute pup mascot "Ollie" will walk you through the many repeat layout design options available. Whether you're into classic grids, playful scatter patterns, or artistic offset arrangements, our guide provides step-by-step insights to help you create the perfect design for your vision.
So, let's get started! Explore the possibilities, experiment with designs, and let your creativity soar with The Textile District's Design Guide for Custom Fabric Printing. Ollie and the entire Textile District team are here to make your fabric dreams come true.
Quick View: Design Layout Options
Option 1: Centered Motif
Your uploaded design will be printed once in the center of your fabric order.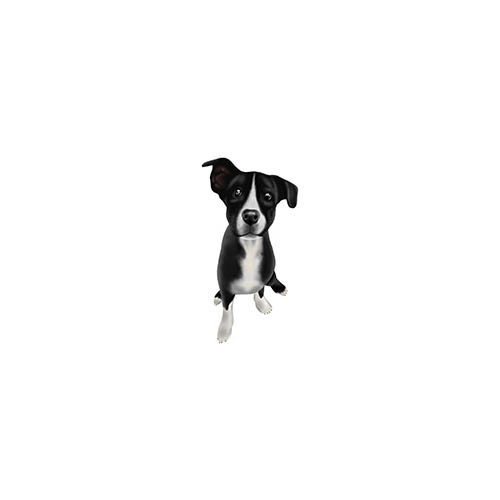 ---
Option 2: Standard Repeat or Basic Block Repeat
Your design will be stepped and repeated to fill the entire area of the fabric you have ordered. We will not change the dimensions of your image.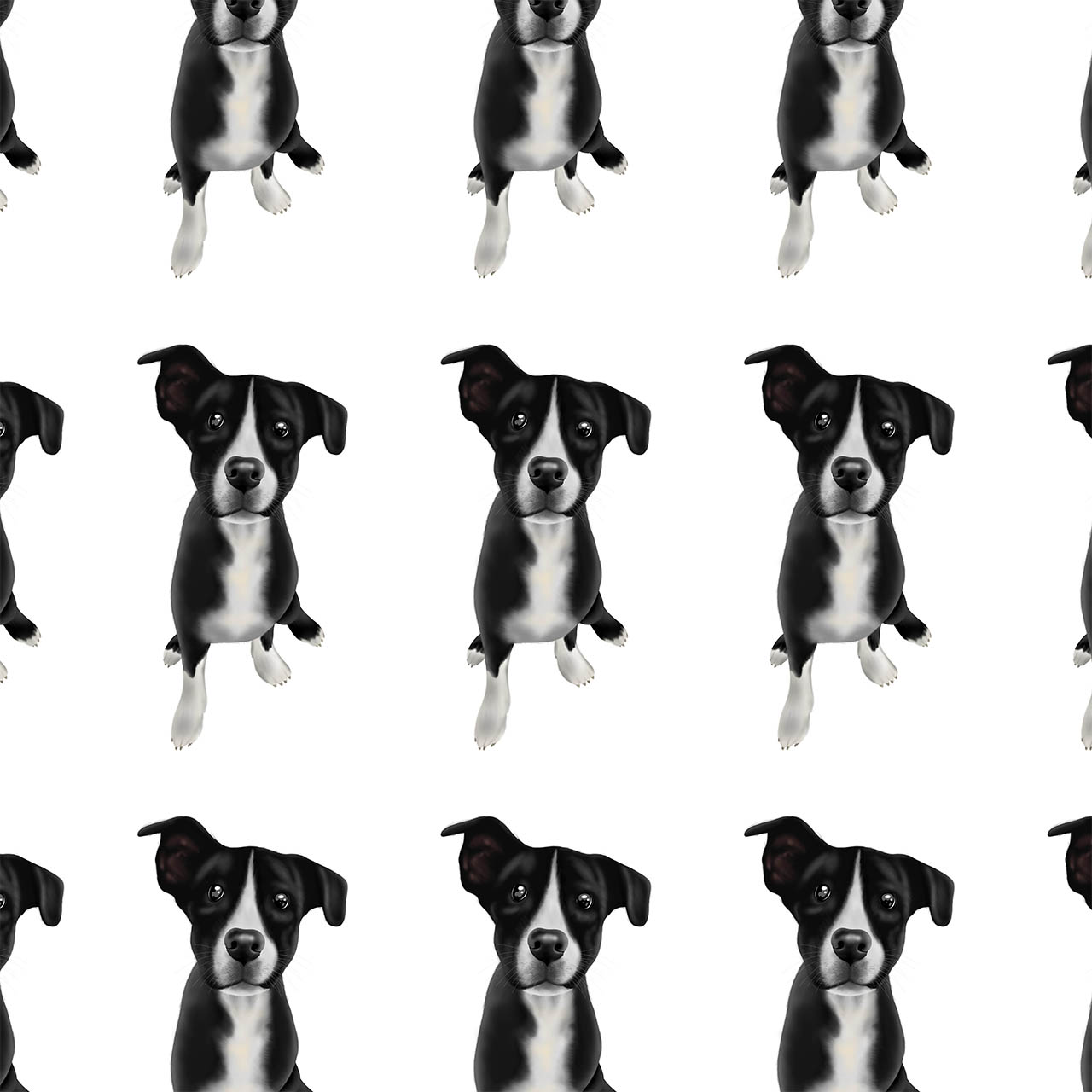 ---
Option 3: Half Drop Repeat
Your design will be repeated with a half-drop up as you move to the right, and will fill the area of your fabric order. Each step (or tile) to the right is elevated 1/2 step.
---
Option 4: Half Brick Repeat
Your design will be repeated in half-steps to the right as you move upward on the fabric. We won't stop repeating your design until your fabric is completely covered.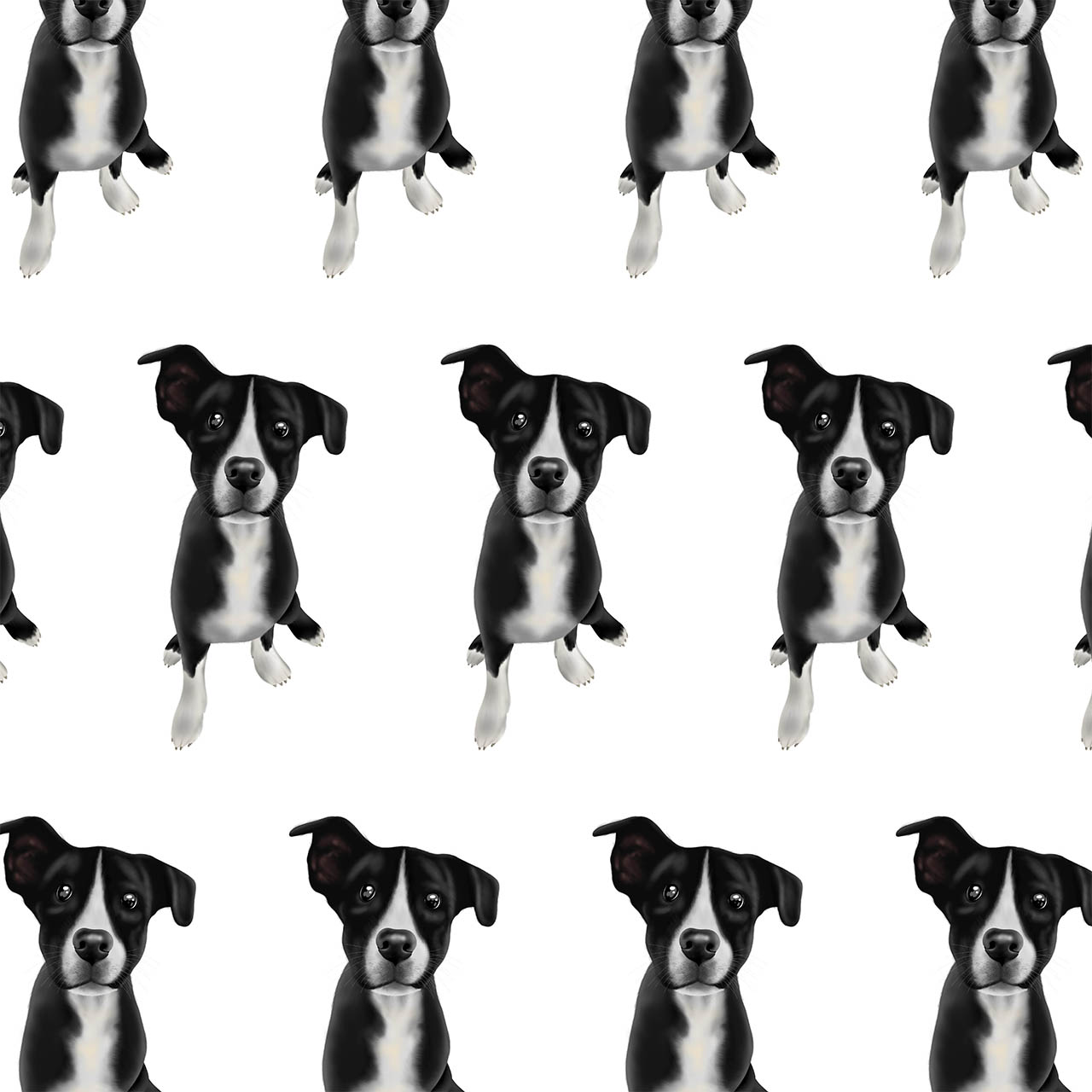 ---
Option 5: Mirrored Repeat
Notice that Ollie flipped! Your design will be "flopped" (mirrored) on both the "x" and "y" axis and repeated across the fabric.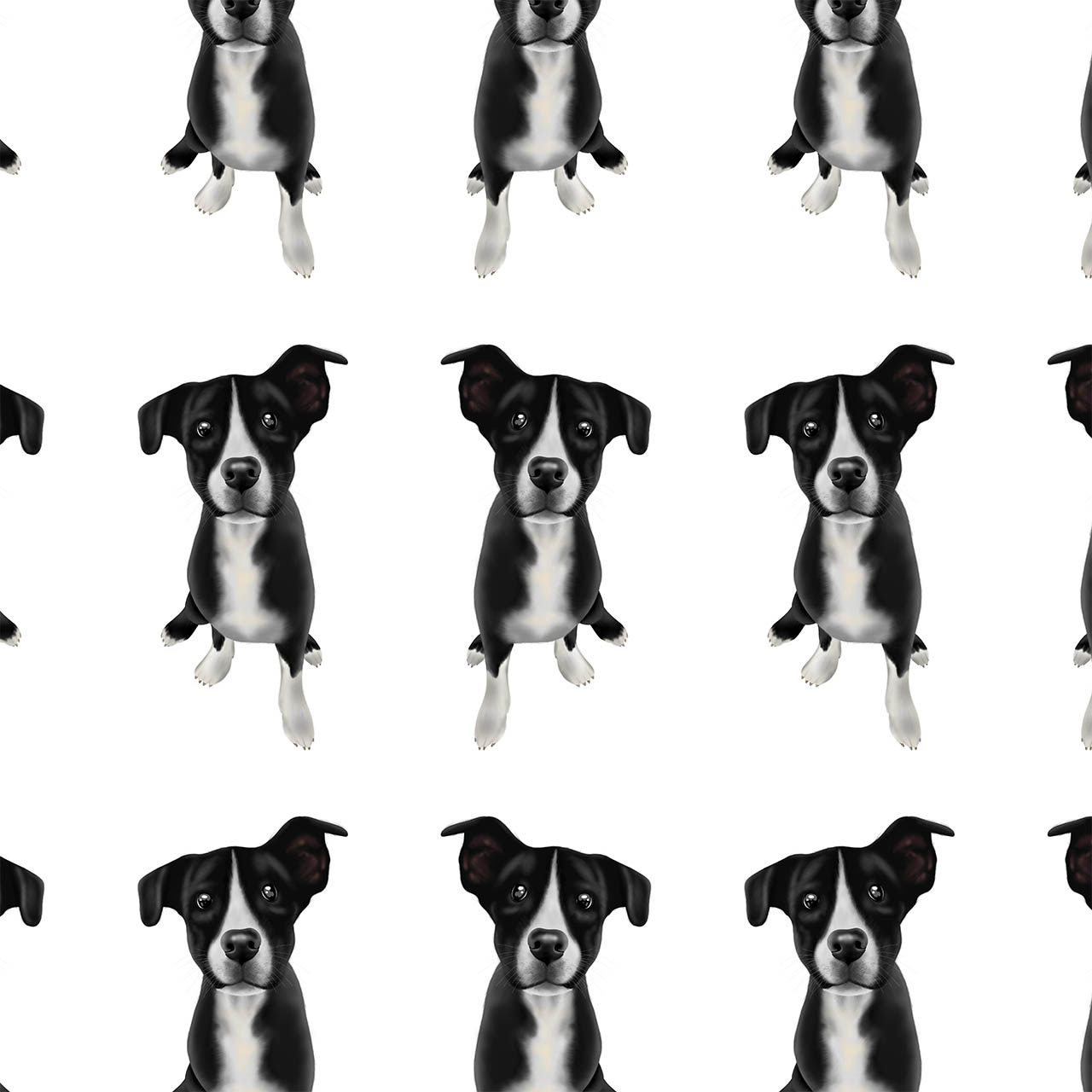 ---
Tips and Hints: Creating a Seamless Repeat
Creating a seamless print design can be a bit tricky, but it's essential to ensure that your custom fabric print looks polished and professional:
Designs should be supplied in the size and colors you want printed.
Our design team will not alter or resize your design in any way unless specifically asked.
Be sure to double check your print files carefully ahead of time. We will do our best to spot errors and alert you of problems ahead of time, but all files should be "print-ready" when submitted.
If you have questions about creating a seamless print design, our team at The Textile District is always here to help! Design services are available upon request and will be quoted based on the project details.
---
Artwork Specifications
In order to provide the best quality printed products, your digital artwork should be print-ready and high resolution:
300 dpi at full scale, TIFF format preferred.
Files should be in LAB, AdobeRGB or sRGB color space
Seamless repeat (horizontal and vertical)
Panels (engineered prints) must fit within the printable area of the selected substrates. All natural fiber substrates are steamed, washed and dried during the finishing process, which may result in some shrinkage depending on the substrate.
It is helpful to include a layout, complete set of written instructions, and printed dimensions at the time of the order.
When you are ready to upload your print ready art files, we can create a shared Dropbox folder, or you can send your files via WeTransfer.
---
File Naming Convention
We ask customers to use the following file naming convention, which enables our production team to efficiently manage all the art files on our print server:
Format using a SPACE to separate words, and an UNDERSCORE to separate sections. Examples:
Brand Name_Design Name_Color Name.tif
Company Name_Design Name_Color Name.tif
---
Placing Your Orders
We require a formal purchase order that includes the following information to confirm printing specifications for each print file in your order:
Print File Name:
File Status: New or Repeat Print
Base Fabric / Substrate:
Quantity - # of yards or panels
Shipping Address
Billing Address (Same as Credit Card)
When printing panels, all partial yardage is rounded up to the nearest additional whole yard.
We invoice via PayPal when the order is entered into the production system.
All orders ship FOB plant (NC) using FedEx Ground.
If you would like to ship your orders using a different carrier, please provide your account information on your purchase order.
Turn around is typically 7-10 business days.
---
Ordering from Our Online Catalog:
Choose any design from our online catalog.
Select a ground fabric option from the drop down menu
Choose a colorway
Enter the quantity you wish to order
Add to cart
The price per yard is determined by the ground fabric you choose, and will adjust automatically.
---
Volume Discount Pricing
The table below outlines our standard discount rates based on order volume when printing the same base fabric:
| Fabric Yardage | Volume Discount |
| --- | --- |
| 1-25 yards | Listed price |
| 26-50 yards | 5% discount |
| 51-75 yards | 10% discount |
| 76-100 yards | 15% discount |
| 101+ yards | Quoted per project and substrate |
Volume discounts are automatically calculated when ordering designs from our Online Fabric Store, as well as for proprietary orders.
Contact us if you require assistance placing your order or if you have special order needs.
International orders are available as a custom order.
---
Not sure which base fabric is most suitable for your next project?